Little-Used Conservation Tool Could Help Governments Protect More of the Ocean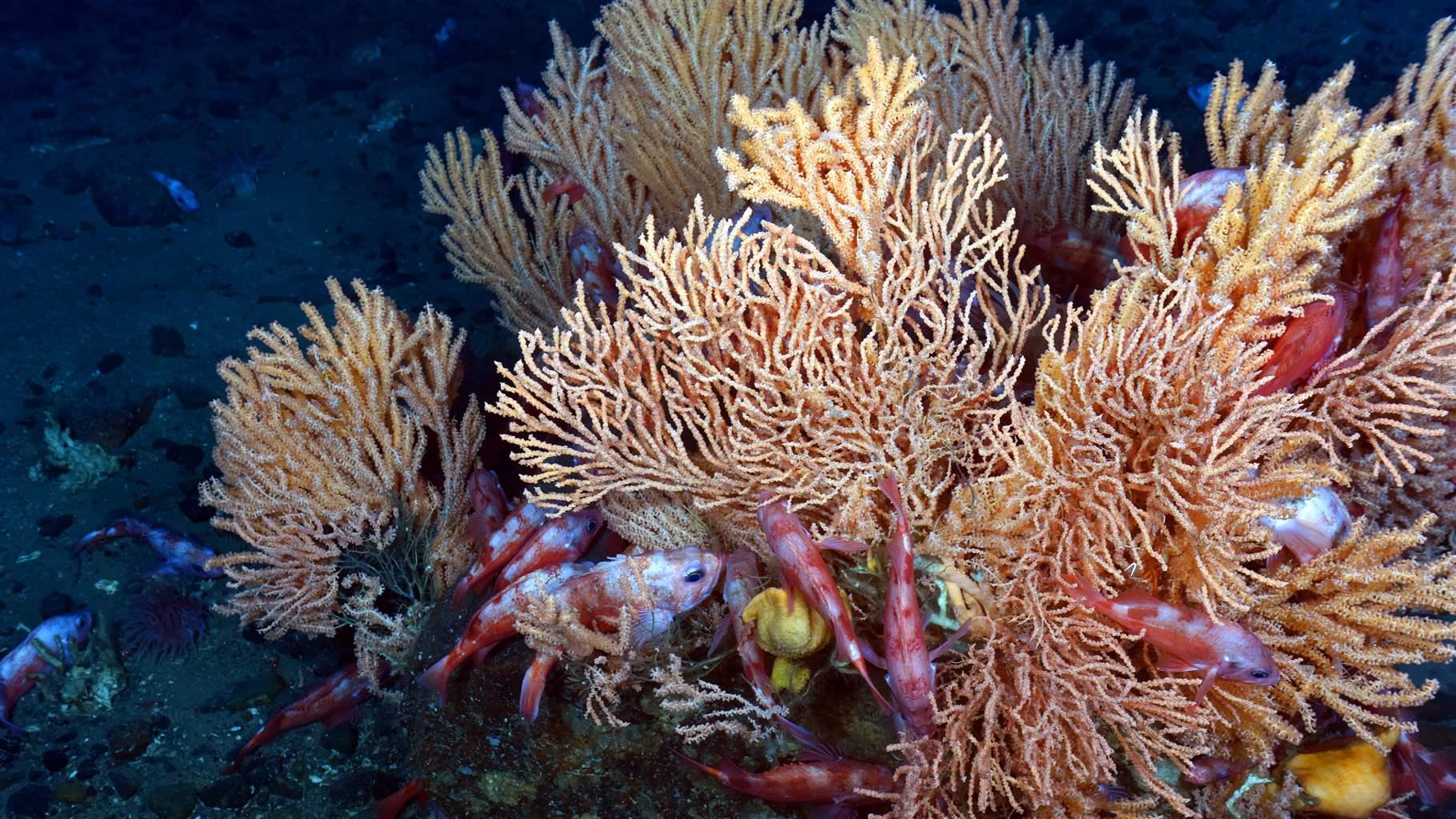 In December, United Nations member governments will conclude negotiations on a comprehensive global biodiversity framework that will set goals and targets for the next 10 years, including metrics for protecting the global ocean. The new draft of the Convention on Biological Diversity's global conservation targets, which were last agreed to in 2010, includes a goal—known as 30 by 30—of safeguarding at least 30% of the ocean in marine protected areas (MPAs) and other effective area-based conservation measures (OECMs) by 2030. MPAs are a common and proven tool that can address human impacts on marine life if they are well designed and implemented. In fact, of the 8.22% of the ocean currently listed as protected and conserved, over 99% of that area is within MPAs, with the remainder in OECMs.
Although the two measures differ in their objectives—MPAs are designed specifically to conserve nature, while many OECMs are established primarily for other reasons—they can both help protect biodiversity and support Indigenous and local communities that depend on a healthy marine environment. Understanding of the most effective design and implementation of MPAs has evolved in recent decades, but decision-makers are only starting to consider OECMs as a marine conservation tool. If properly implemented, OECMs could be a powerful means of improving ocean health.
OECMs were included in the 2010-2020 global marine conservation and protection target but have been scarcely utilized, as many governments were unclear on the definition of OECMs and their applicability to marine environments. By definition, OECMs must "achieve positive and sustained long-term outcomes for the in-situ conservation of biodiversity," and in doing so, they provide some potential advantages over other approaches. For example, OECMs may be governed by a range of authorities and arrangements, from national and Tribal governments to local communities, fostering equity and inclusion of diverse values, knowledge, and ways of achieving conservation. They also have the potential to advance multisectoral collaborations to address biodiversity threats—for example, the fisheries and shipping sectors might collaborate to mitigate risk to species in a specific region.
Interest in using OECMs to help meet domestic and international conservation targets is growing and offers an excellent opportunity to advance global marine conservation progress. However, it is vital that areas identified as marine OECMs actually deliver meaningful and long-term benefits to biodiversity, in accordance with internationally agreed definitions. If they do not, there is a risk that OECMs could be counted toward these targets without making a substantial impact on ocean life—a topic recently explored in a study by scientists from 16 institutions, organizations, and projects, including the Pew Bertarelli Ocean Legacy Project.
The study authors point to the potential for countries to identify narrowly focused OECMs that produce limited benefits to nature. For example, a measure closing fisheries for a single species living on the sea floor could have few positive effects to biodiversity overall by failing to consider threats to the other species living above. Another challenge is establishing a common understanding for what constitutes biodiversity, conservation, and effectiveness. Simply put, as with MPAs, area-based measures that do not produce long-term benefits to biodiversity should not count toward the 30 by 30 target.
The authors conclude that as governments and other bodies—such as the International Union for Conservation of Nature and the Food and Agriculture Organization of the United Nations —consider ways to encourage OECMs within conservation efforts, there is a critical need for consistency in standards, quality, and effectiveness. A well-coordinated effort by those bodies would help ensure that OECMs from all sectors bring net-positive conservation benefits to marine ecosystems and the people who depend on them.
Johnny Briggs works on the Pew Bertarelli Ocean Legacy Project.
댓글남기기
(댓글은 과도한 스팸으로 인해 관리자 승인 후 노출됩니다.)
댓글은 과도한 스팸으로 인해 관리자 승인 후 노출됩니다.
이메일은 공개되지 않습니다.